Awesome!!
Thank you for booking a call with us. See you on the Scheduled Day & Time.
Watch the Full Video before the Call
We appreciate your interest in working with Ajay and team Invincible Lion to help us grow your Business.
Ultimately, the purpose of the call is to see if we can help you.
If we believe you would be a good fit for us, then we will show you what we can do for you, based on your specific situtaion and then you can decide whether or not you want to become one of our success stories.
In order to make a decision about working with Invincible Lion, we have included several videos that you can check out before our call.
Here is what we will cover in the above video:
1. The purpose of the call
2. How to prepare for the call
3. Who can benefit from our Services & How much it cost?
4. Full details of our Digital Ecosystem
5. The biggest mindset shift that you have to make to grow your Business in 21st Century.
What our Clients say about the Digital Ecosystem!
My Free LinkedIn Growth Course to growth hack your professional network:
In this 2.5 hours of training I have covered everything that you can do to growth hack your personal influence on the biggest professional social network in the world.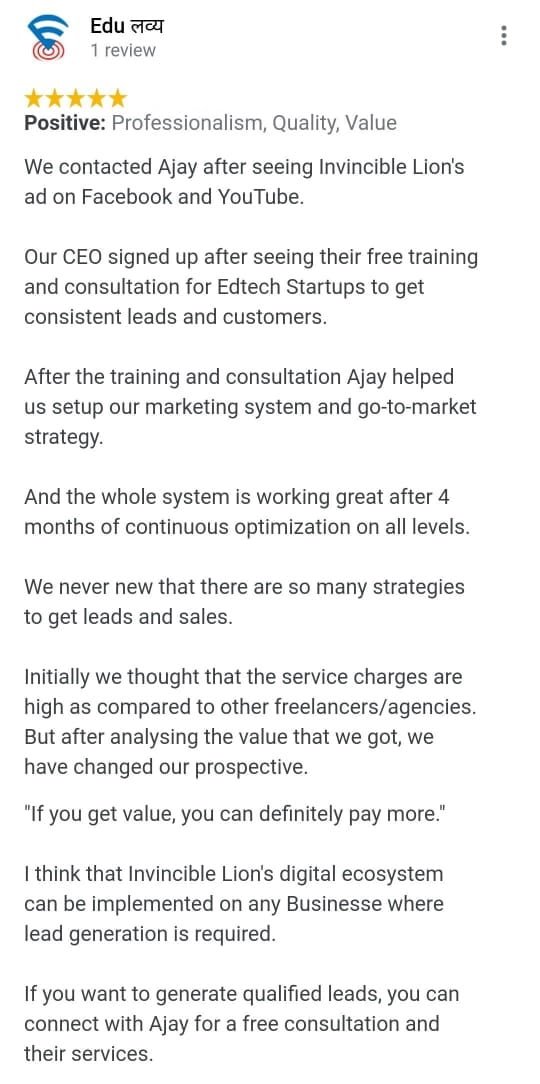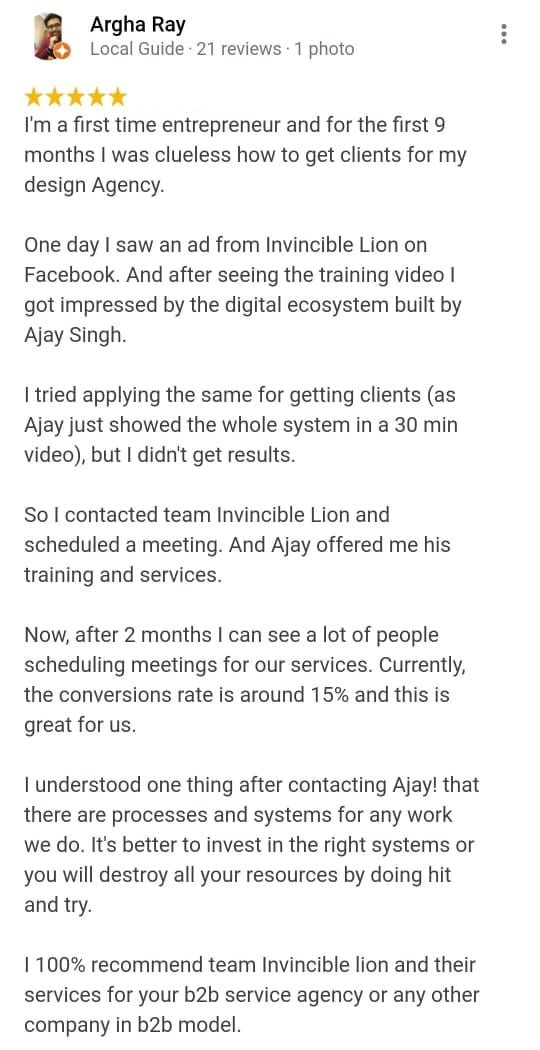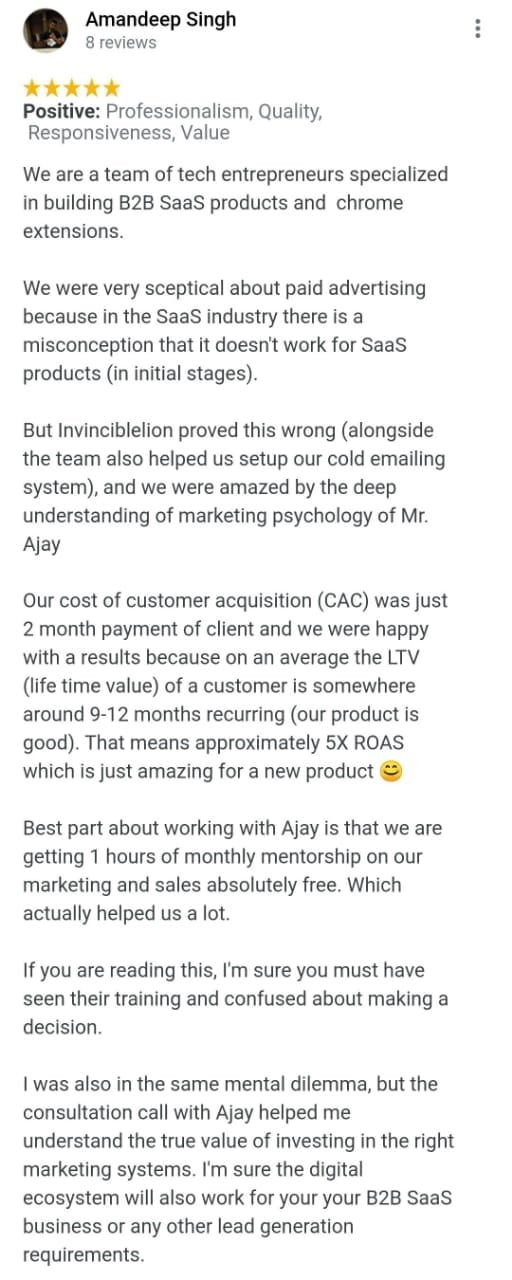 This site is NOT endorsed by Facebook in any way. FACEBOOK is a trademark of FACEBOOK, Inc.
*Results and business growth representations shown by Ajay Singh Shekhawat, invinciblelion.net and their advertisers/sponsors (collectively, "Invincible Lion") are aspirational statements only of your business growth potential. These results are not typical and results will vary depending upon your product, budget, resources, algorithm changes etc. The results on this page are OUR results and from years of testing and improvising while working with these companies. We can in NO way guarantee you will get similar results
© Invincible Lion 2022 Privacy | T&C | Terms of Service